Seamlessly weave security into every fiber of your bank's network to reduce vulnerabilities, improve compliance and more.
Achieve multi-layered defenses while reducing complexity.
Using several third-party vendors and platforms to provide IT security creates silos and gaps which generate vulnerabilities. BankOnIT weaves security into every aspect of a bank's network. Anti-virus runs throughout the network at several levels, human and automated firewall monitoring takes place 24/7/365, and dynamic filtering occurs based on ongoing analysis.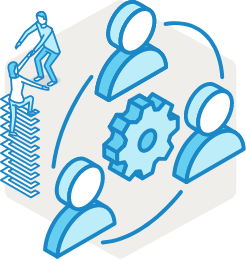 Remain current with continually enhanced IT security.
Cybersecurity threats are constantly changing and so should your bank's defenses. BankOnIT's continuous update and testing processes provide the strongest protection available.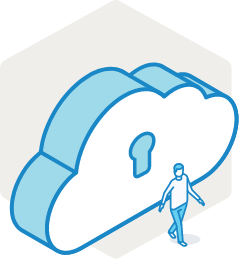 Achieve favorable regulatory and audit results with ease.
Bank security and regulatory results go hand in hand with IT regulations geared toward security, and the risk of falling out of compliance is a rightful concern. Reoccurring internal and external audits of our operations and integration of regulatory thinking into every aspect of the IT experience are all part of the BankOnIT solution. And when exams come up, there's no scramble to produce documentation. It's already done.
Discover what else you can achieve.
Achieve a secure, reliable, regulatory compliant IT foundation as efficiently as possible so that your bank can do more.
A reliable, compliant, secure, and scalable IT foundation sets your bank up to adapt, grow, compete, and more.